New York City has some of the highest paying jobs in the United States, making it a great place to work and an even better place to throw an upscale office party. From hip clubs to classic restaurants and bars, NYC offers any kind of atmosphere needed for creating a memorable corporate bash. And for those who are planning a celebration for work, here are a few of the hottest venues around the Big Apple.
Midtown Loft and Terrace
If you're looking for a classy and stylish venue with seating for about 180 people, Midtown Loft and Terrace on 5th Avenue is a great place for your next party. With a spacious events room, beautiful city views, and adjustable mood lighting, Midtown is perfect for refined corporate events.
48 Lounge
48 Lounge is a larger venue that can accommodate 250 people seated or 400 people standing. Located in the heart of midtown NYC on 48th Street, this award-winning venue offers everything from private corporate luncheons to elegant cocktail and dinner receptions, and even includes a delicious catering service. Featuring a 30 ft. illuminated bar with three service stations, it's also great for a fun night-life party.
Manhattan Penthouse
Another beautiful venue located on 5th Avenue is Manhattan Penthouse. Boasting a sprawling 8,000 square-foot penthouse area, this space can accommodate 250 guests. With exceptional views of NYC, easy access to subways, and a reputation for throwing fine cocktail parties, Manhattan Penthouse is ideal for the elegant and classic office event.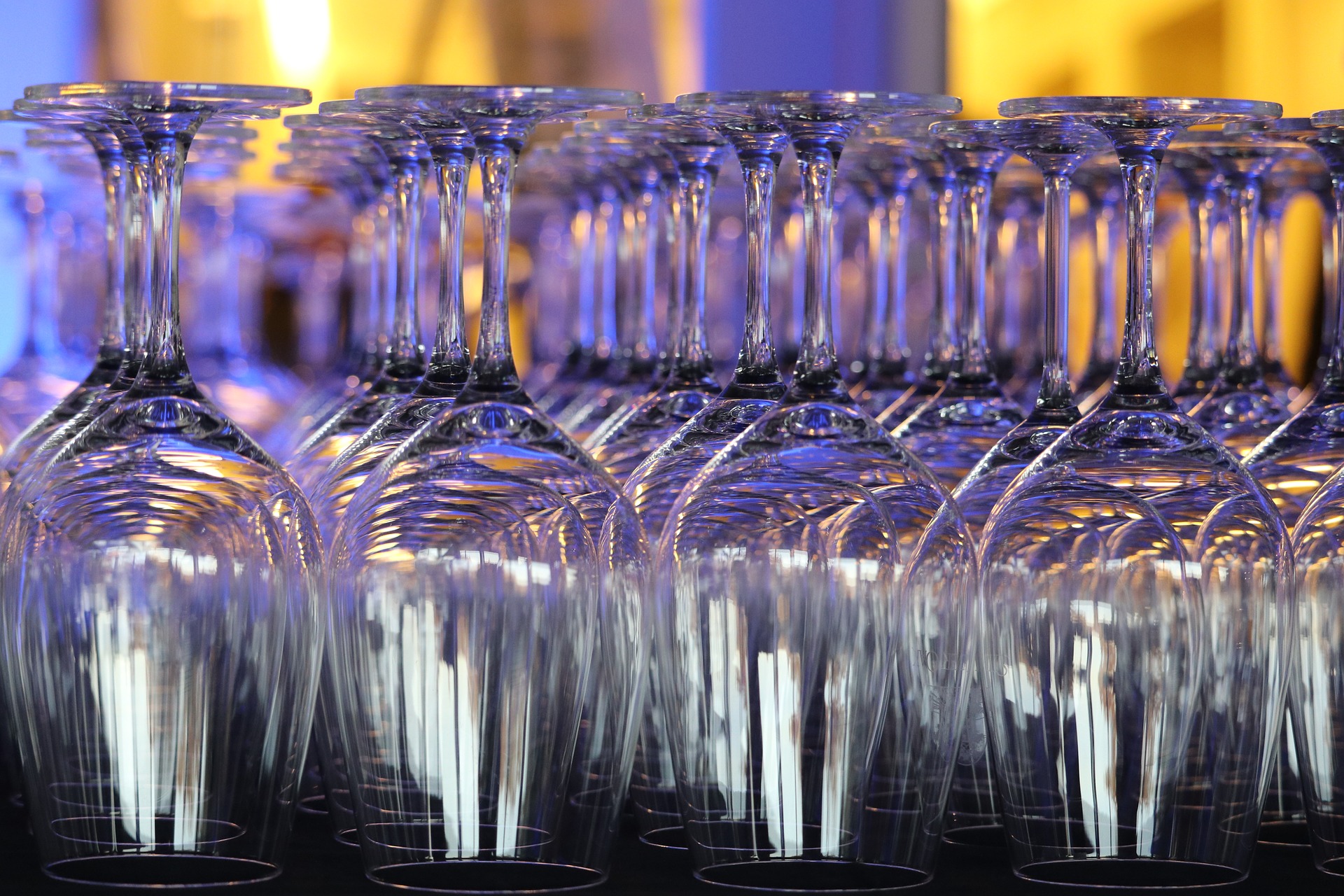 Jams by Jonathan Waxman
If you're planning on throwing a smaller office party, Jams is the perfect intimate location. Located in 1 Hotel Central Park, this restaurant has a modern, industrial vibe with earthy, rustic touches. Jams is also surrounded by the nature of Central Park, bringing the beauty of the great outdoors inside of this bright and airy space. The restaurant serves fresh, locally sourced produce and is a hit for private lunches or dinner parties.
One Manhattan
Located in the Meatpacking District on West 12th, One Manhattan is the perfect spot for hosting a large and luxurious night-life bash. With a premium sound system, available DJs, and a giant dance floor, this venue is sure to be a hit with your fellow coworkers. The venue also features a marble lounge, banquet-style seating, and rich LED lighting that creates an upscale, high-energy atmosphere.
Minus5 Ice Bar
If your guests don't mind the cold, Minus5 Ice Bar is a fun and adventurous experience that's guaranteed to liven up any office event. Practically everything in this venue is made of ice, including walls, seats, chandeliers, and even drink glasses! With ice-themed rooms and different ice sculptures, Minus5 is definitely a one-of-a-kind party destination. Located in the New York Hilton Midtown, this winter spot can host up to 60 guests and offers a VIP room for up to 10 people.